We use apps as our personal journal, with one exception.
It is not a journal, it is a reality tv show and everybody can see us.
"I don't remember what I was thinking 5 years ago, google does"
This was the first sentence a customer told me, a week ago, after buying the Transform course. For him the most important thing related to PRVCY is to stop sharing his most intimate details about life to tech companies.
And that opened my eyes. Millions of people are every second sharing the most personal details about themselves with their devices. Without being aware of how everything they feel is now on record forever and ever.
Here we are not talking only about social media apps. Apps related to mental and physical health share all our data with third parties.
According to a Mozilla investigation mental health apps are inherently insecure.
In an analysis of 32 apps that offer mental health relief and prayer services, 29 were found to fail at serious privacy parameters and were awarded a Privacy Not Included label in Mozilla's app analysis guide.
"The vast majority of mental health and prayer apps are exceptionally creepy," said Jen Caltrider, the Mozilla Privacy Not Included guide lead. 
Famous apps like Better Help, Calm and Headspace among others, track, share, and capitalize on users' most intimate personal thoughts and feelings, like moods, mental state, and biometric data.
Those apps collect personal information, such as name, email, address, phone number, IP address gender, relations status, employer, geo-location, and all the sensitive data users share in conversations or notes.
The third parties buy all this data to use it against vulnerable users with personalized ads.
The apps are not trying to help, they are trying to catch you.
We are using our devices as a journal that everybody can access and read, in the same digital space we connect with family and friends, share our daily life, activities, and find a love partner.
Our device can predict our feelings in one month and send us content related to love or healing relationships because it has access to our chat where we are fighting with our partner and telling our best friend that we are thinking about getting divorced.
And then…
...Your weakness become personalized ads
When a company says in its Terms and Conditions …
"We use your data to personalize your online experience and the advertisements you see on other platforms based on your preferences, interests, and browsing behavior."
"May obtain information about you from publicly available sources, marketing and advertising partners, consumer research platforms, and/or business contact databases."
… they get to know all about your daily routines, practices, your mood, your gender, you location, and more. Or collect financial information from your bank  or advertising companies.
What's the worst that could happen?
They use or share that information to target you, your data becomes used to find ways to sell you more stuff or keep you on the app longer or to predict future behaviors.
Not something any of us need when we sign to a mental health app to meditate.
These are some potential scenarios of how this could go wrong:
You're using an app to track your rehabilitation from food or alcohol addition.
Then you start to see ads in other apps or websites related to unhealthy food, or beers.
You install an app to keep track of your high blood pressure.
Suddenly your insurance company changes your cover and diabetes is only include with extra charge.
You download a mediation app to release your work stress.
Then you applied for a promotion at work but your employer denied it alleging that you can't take more responsibilities. 
Keep your secrets with our #PRVCYTips
Ok, first things first.
Let's go back to basics. Having a journal, diary and planner in paper is the best option to make sure that you can control the information in there. The less we use apps the better. Not only for the storage of our phone but also for the records that we keep about life and can be used against us.
Remember elections campaigns, candidates and their families are victims of severe background checks, any activity, event or thought that is recorded on a server can be used against them.

And that can happen to us too.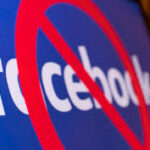 Do NOT connect the apps to your Facebook, Google, or other social media accounts or third-party tools, and do not share medical data when connected to those account.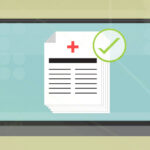 Do not give an authorization to use or disclose your medical information.
Ask the app to limit what they use or share with your insurance by writing to record to their user support email.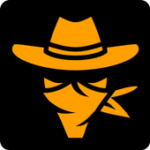 If you already share your medical information with an app, contact user support by sending an email to revoke it.
Otherwise, your medical data including psychotherapy notes may be shared for marketing.
Think about creating a nick name with another personal information not related to you.
Another birthdate, location, marital status will help keep your information safe.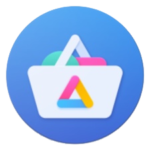 Install Aurora Droid Store in your phone and check the app permissions.
Also double check your apps with the
Exodus App Checker or the Mozilla project's: Privacy not included